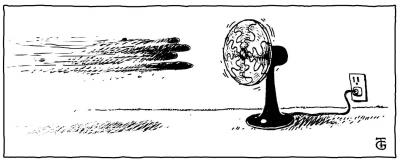 "Mr. Jenkins, we recently bought a copy of your book,
Humanure, and we would like to have you speak at our convent."
"What do you want me to talk about?"
"About the topic of your book."
"Composting?"
"Yes, but specifically, humanure composting." At this point I
was at a loss for words. I couldn't understand exactly why a group of
nuns would be interested in composting human crap. Somehow, I
couldn't imagine standing in a room full of holy nuns, speaking about
turds. But I kept the stammering to a minimum and accepted the
invitation.
Oh yeah!